I must admit upfront that I am writing this for my daughter more then for any other reason. There is a huge love/ hate relationship with Elvis Presley at this house. The Hubby is a huge fan of Elvis songs, the Mom still thinks that early Elvis was definitely a hottie, and the Daughter was heartbroken to learn that Sirus has Elvis 24-7 and she might have to endure it for hours on end during roadtrips.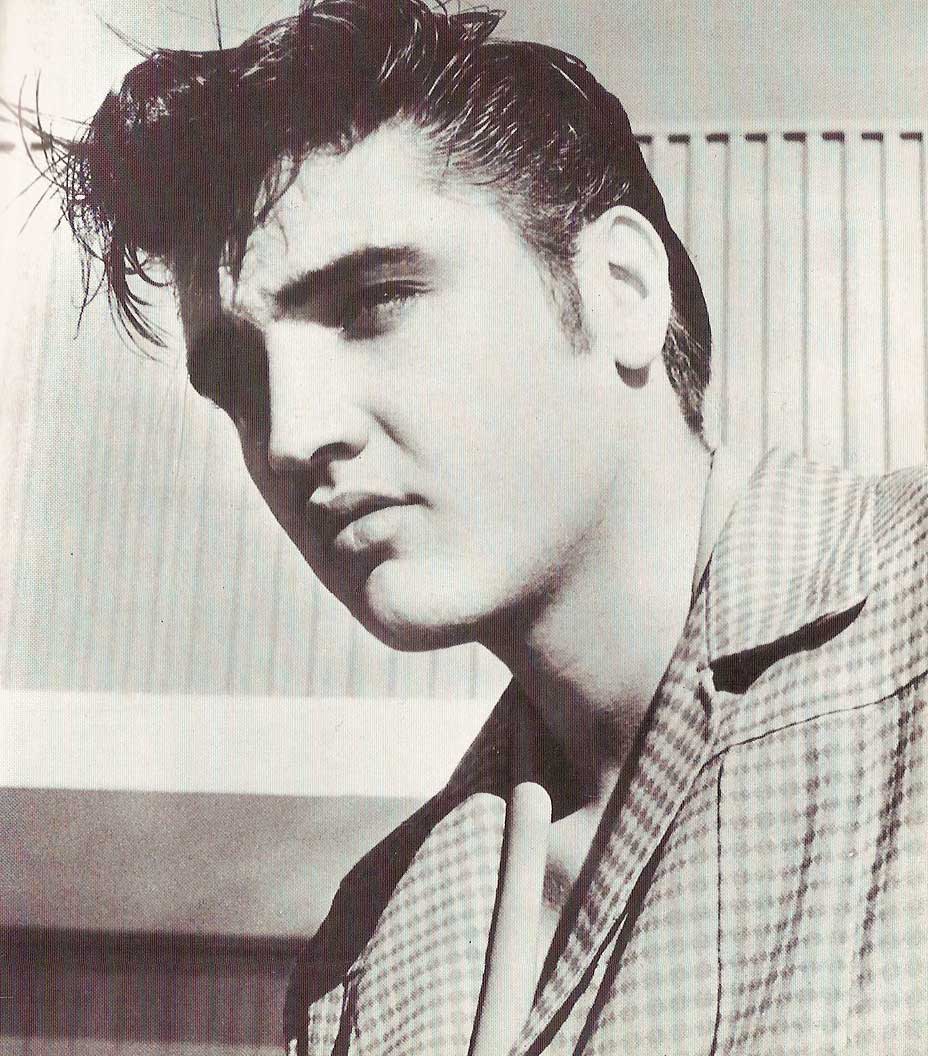 Given that it is his 30 anniversary of his death I thought I would put up some thoughts or maybe thought provoke a bit, or just make the Daughter spew if she reads to the end.

I love a good Elvis song but we have a double CD here of Elvis singing gospel. It starts out pretty good but I always swore that he was drinking and singing and drinking and swiveling and well when he started slurring "how great thou art" I decided that this collection needed to find its way to the lost and staying lost pile. Somehow it finds a way to return once and a while- how bout some target practice Jenn???? Although to give him the benefit of the doubt perhaps he was being baptized that day and some of these he belted out while.....well, they say a picture...


When I was in Missouri I slept with Elvis. He was hanging on the wall in our little motel room. A true icon of Route 66 and that time. I was a bit out of sorts or I would have a picture of the picture for ya Jenn- I just forgot to remember to do it. Sorry.

Elvis was spotted in Ames Iowa this weekend and I approve of who he is supporting for President. Atleast we have that in common.




Today they interviewed one of the Flying Elvi- maybe from 10 thousand feet he looks the part but he was a bad bad impersonator up close, couldn't even curl his lip.



And this is just wrong-


Whats next? Tiny Tim Pineapple Cupcakes?